The International Center for Students and Scholars assists international students, scholars and their dependents in immigration matters and adjusting to life in the United States.
Please feel free to browse through our pages to view a wide range of topics that you may need assistance on. If any of the information is difficult for you to understand or if you have specific questions, you may contact our office and ask to make an appointment with an International Student Advisor.
Emergency Assistance: If you have an emergency situation after business hours and need immediate help, please call the Campus Security Office at (203) 576-4911.
Meet the Staff
Int'l Student Advisor
I was born in Pakistan and moved to U.S. during my childhood. I speak Urdu, Punjabi and some Spanish. I have traveled to Turkey, Nicaragua, Guatemala, and studied abroad in Ireland. Prior to coming to UB, I taught English as a Second Language at Sacred Heart University. Currently I serve as the International Student Advisor in the International Center for Students and Scholars. I am responsible for advising international students on various issues impacting them, including immigration and adjustment to life in the US.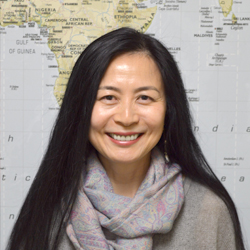 Director
Like the students I serve, I came to the United States to study as an international student. A number of years have passed, but I felt like it was yesterday when I flew in with an oversize suitcase and a pair of eager eyes. A unique sense of fulfillment comes from academic achievement in a secondary language. The University of Bridgeport has a diverse student body and it is an exciting place to be. The entire staff and I are here to assist you in easing your transition into the University of Bridgeport community. I speak Chinese, and have traveled to Russia, France, Belgium, Austria, Canada, and Italy. I can be contacted by email at: internationaloffice@bridgeport.edu or fsa@bridgeport.edu.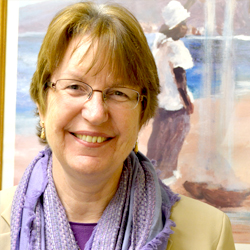 Associate Director
I was born and grew up in New Zealand but started traveling abroad when I was 20. I've lived in Japan, Australia, the U.S., Britain, and Spain and visited The Philippines, Korea, Canada, Lithuania, Latvia and Italy. I speak Spanish fairly well from having lived in Spain. The University of Bridgeport is a great place to work because of our varied international student body. My responsibilities in the office include transfer-in and transfer-out, leave of absence and readmission. I really enjoy meeting with students one-on-one to advise them of their options under F-1 and J-1 immigration regulations so they have a rewarding experience at U.B. and in the U.S.

Visit Our Office
Feel free to make an appointment to meet with one of our International Student Advisors. Our office is also where many documents will be processed and events are held.  We look forward to meeting you!