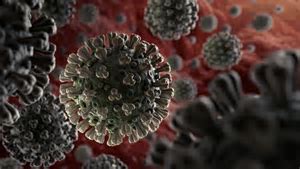 COVID-19
The Student and Exchange Visitor Program (SEVP) ended its COVID-19 guidance on May 11, 2023, consistent with the end of the COVID-19 Public Health Emergency on May 11, 2023. As a result, all related statements, guidance and Frequently Asked Questions (FAQ) previously released by SEVP also terminated on May 11, 2023. "While all previously submitted procedural change plans are voided as of May 11, 2023, Active F and M nonimmigrant students will be able to complete the 2022-23 academic year under the COVID-19 flexibilities through the 2023 summer session. With the beginning of the fall 2023 session, schools must comply with all regulatory limits in 8 CFR 214.2(f), 8 CFR 214.2(m), 8 CFR 214.3 and 8 CFR 214.4."
Download this PDF to read answers to FAQs about COVID-19. Please note COVID-19 flexibilities are only extended through the 2023 summer session.
World Health Organization (WHO)
For more information:
International Center for
Students & Scholars
126 Park Avenue, G-Level
Bridgeport, CT 06604
internationaloffice@bridgeport.edu
(203) 576-4395

Office Hours
Monday to Thursday
8:30 a.m. to 5:00 p.m.
Fridays
8.30 a.m. to 2.00 p.m.